The J.Hexx Project - Artist/Producer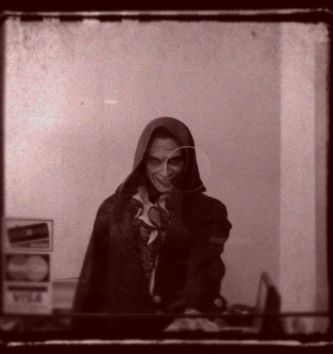 A artist of the gothic/horrorcore genre, The J.Hexx Project is the owner of a indie label called SEV'RD NERVEZ MUSIC in 2008 . A Fort Lauderdale based music label, he created it to put out his own music, which is due to the fact that major labels find him too "different" from what they offer to the masses. He specializes in actually speaking in two different voices, which represents his "good" and "evil" sides to his personality making him a schizophrenic by nature.
He was born in Brooklyn New York , and has since moved to the Fort Lauderdale, Florida area. He has been doing music most of his life, as well as a true hardcore horror fan, and he references alot of his favorite films of horror in his music. He prefers to having a very 60's-70's grindhouse horror film sound to his music, which emulates the feel of these films very well.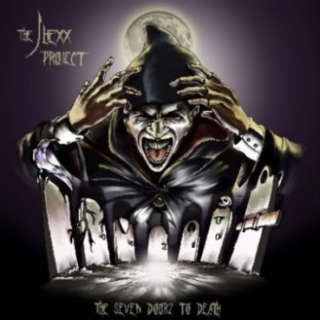 He put out his first album, The Seven Doorz To Death+ Twitch of the Deadz Nervez Lp on April 24th, 2008. It is the first release on Sev'rd Nervez Music. The first seven songs are from the ep, The Seven Doorz To Death ep, which he completed in 2004, and a full length album, Twitch of the Deadz Nervez Lp, which he completed in 2005-06. He packaged his first release with both these albums into one cd, making it a full 23 tracks running at aproximately 72 minutes long.
Also he is the owner of his label's website, SevrdNervezMusic.com and constantly sends his fans personal messages that visit his site.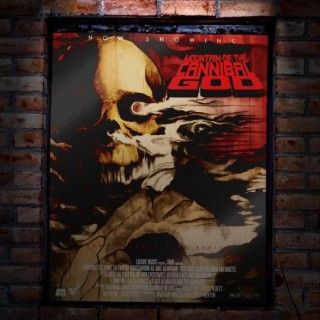 On December 1st, 2010, The J.Hexx Project released a new album titled, Mountain of the Cannibal God, that is praised as a album that is a true testament to the raw sound of modern underground horrorcore, and is a excellent example of the classic horrorcore sound (original 3se, Gravediggaz, Flatlinerz) that has long been missing since the beginning of the 21st century. Kikaxemusic.com's Matt Molgaard has said in regards to Mountain of the Cannibal God album, "In the case of the latest The J.Hexx Project release, listeners are treated to the theatrical treatment, and in terms of the potential impact the album could leave on fans, longevity feels all but inevitable." Even K.G.P., a longtime well respected underground horrorcore artist via his site MortalGore.com wrote a article that said " We are pretty sure that one day MOTCG will become a classic. Not only is it based on classical movies but it is also a great concept album. It's a breath of fresh air in this genre and an example of excellent work."
The reception to the album was very well met and reviews praised the album. Mountain of the Cannibal God is also the very first album in the history of horrorcore that presented a new format of horrorcore concept album style, called Giallocore.
Giallocore as The J.Hexx Project has explained, is a concept horrorcore album, and hip hop music with horror themes that relies heavily on the rules and creative aspects of the modern Giallo film, a genre of italian horror film, that relies heavily on and includes elements of horror fiction and eroticism, and are characterized by extended murder sequences featuring excessive bloodletting, stylish camerawork and unusual musical arrangements. The literary whodunit element is retained, but combined with modern slasher horror, while being filtered through Italy's longstanding tradition of opera and staged grand guignol drama. They also generally include liberal amounts of nudity and sexually explicit themes.
This combined with horrorcore, which is a sub genre of hip hop that defines a style of hip hop music, focusing primarily around horror-influenced topics that can include Satanism, cannibalism, suicide and murder. The lyrics are often inspired by horror movies over moody, hardcore beats. This is the basis that forms Giallocore. The J.Hexx Project is the creator of Giallocore, and was created out of his love for giallo films as well as italian horror, slasher, psychological thrillers and cannibal films.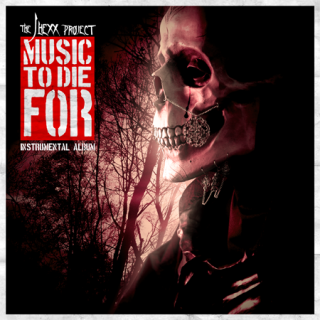 He has released 4 commerically availiable albums, The Seven Doorz to Death ep (2008), Twitch of the Deadz Nervez Lp (2008), Mountain of the Cannibal God (2010) and Music To Die For (2011). His fifth album, Broken Mirrors, Shattered Minds was released on April 24th 2013. He has also guest appeared in other artists songs such as Komatose, Monsta Squad, Chamber, Kannibalistik, and Crossworm among many other artists.